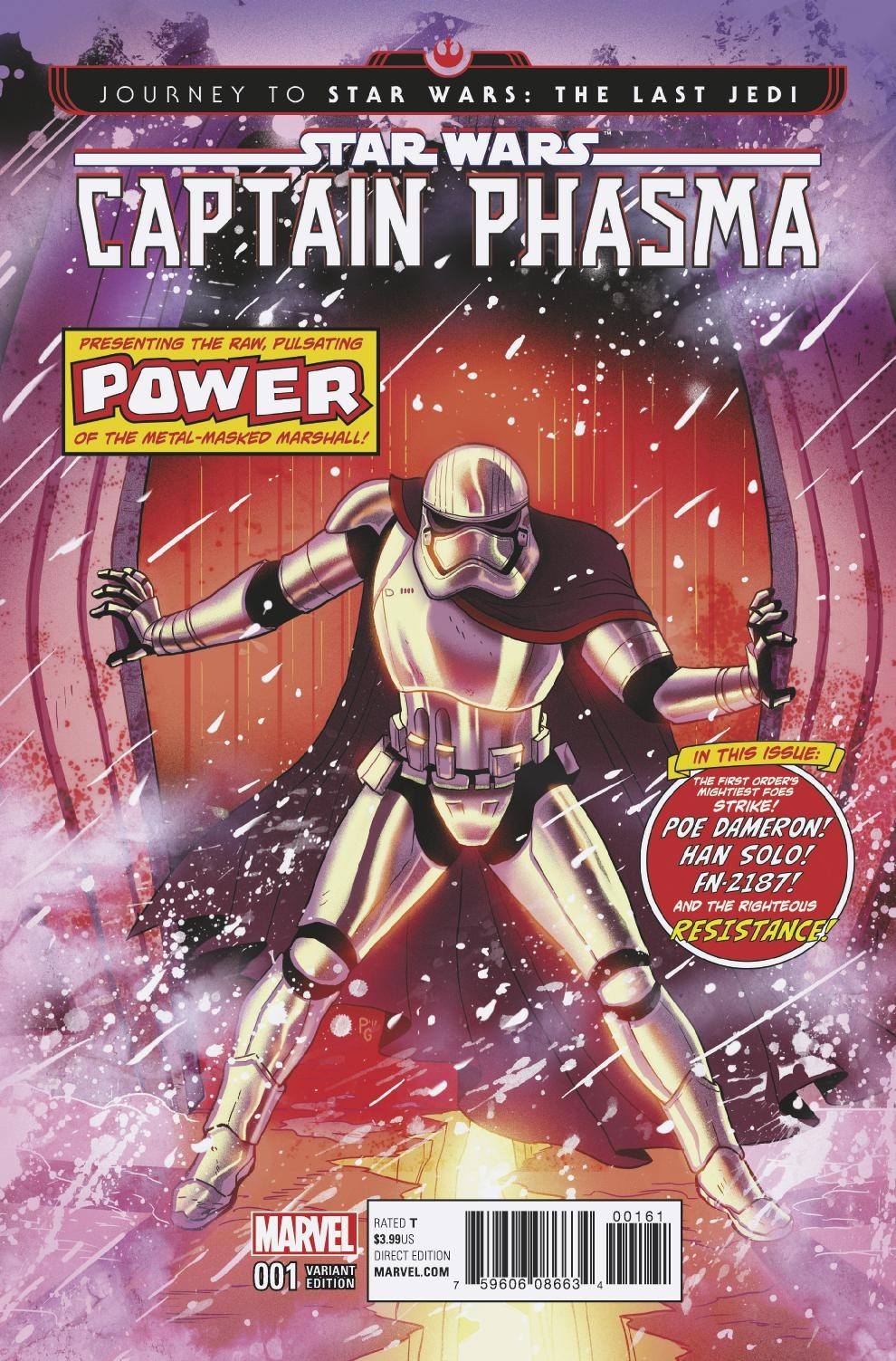 Captain Phasma #1 1:50 Homage Cover
Regular price $35.00 Sale
Find out how Phasma escaped the trash compactor!
This is a 1:50 variant and is an homage to a classic Iron Man cover.
This is a PRESALE. Books will begin shipping September 19th. In the event you have multiple items in your order, it will ship when all items are available. No grade is assured on ratio variants, as I don't know what condition they will arrive in. If, however, they are damaged, I will offer a refund.