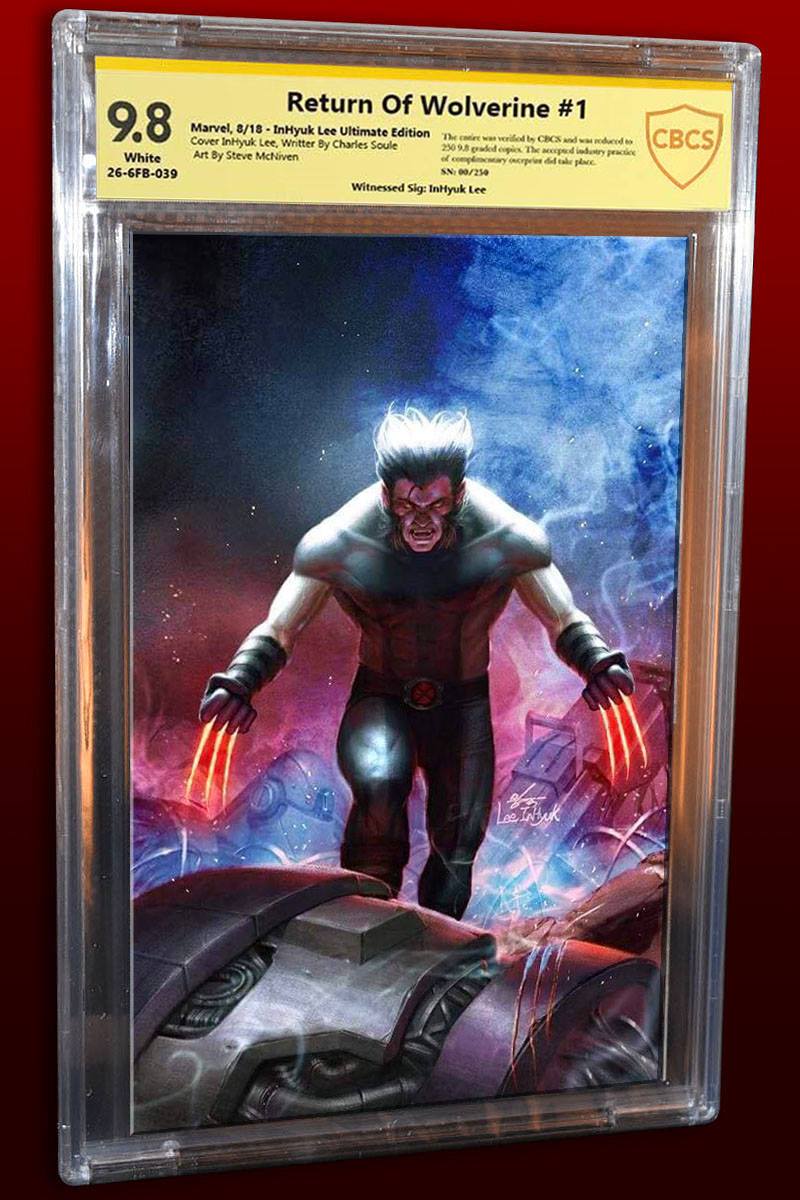 Return of Wolverine #1 SS Ultimate Edition
Regular price $194.95 Sale
Return of Wolverine by Inhyuk Lee Signature Series Ultimate Edition.
This Ultimate Edition is limited to 250 CBCS 9.8 copies individually numbered 1-250. The entire print run will be sent to CBCS and after grading the books, they will destroy the remainder of the print run, which will be noted on the label. Please note that Marvel may provide raw copies to the creative team which we have no control over.
Ratio variants for Return of Wolverine #1 can be found HERE.