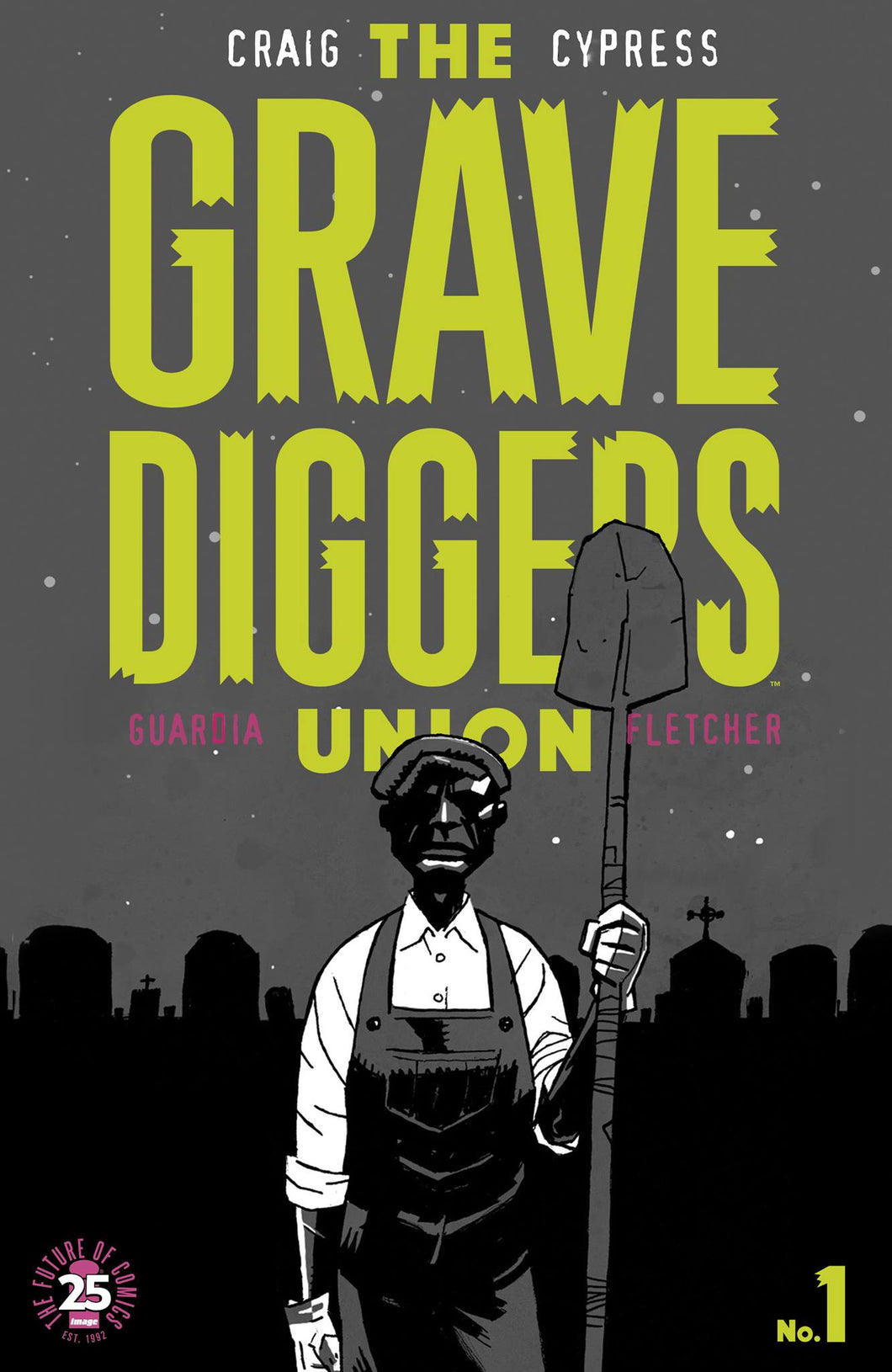 The Gravedigger's Union #1 - Image Exclusive Variant
This is a preorder. The books will ship in early November after release.
DEADLY CLASS co-creator WES CRAIG launches a new series with art by rising star TOBY CYPRESS (Omega Men)! The supernatural world has gone crazy! The apocalypse is coming, and only the Gravediggers Union can stop it! How? Well, first their leader Cole has to find his estranged daughter. But is she the one behind the apocalypse? Wild comedic horror with steroid zombies, monster gods, swamp vampires, ghost storms, and space monkeys!

The book is limited to 500 total copies, though some will undoubtedly not make the cut for condition.